What is 2FA?
Two-factor authentication keeps your account safer than using a password alone. 2FA adds a second step to logging into your Anduin account, making it much more difficult for unauthorized users to gain access to your data. In addition to using your service credentials to log in, you also must enter a one-time passcode from a dedicated app on your mobile device.
Why should I use 2FA?
Nobody wants their accounts or information to be used without their permission. Two-factor authentication adds an additional layer of security, making it considerably more difficult to breach an account. As the 2FA code is dependent on the mobile app itself, obtaining it is much more difficult than if you were using a username and password alone.
How does it work?
Once you've enabled 2FA on your account, any attempt to log in will require a special authorization code, provided by an app such as FreeOTP or Google Authenticator to complete the login process. You can download either of these apps to your iOS or Android device via the Apple App Store or Google Play respectively.
How do I set up a password and 2FA?
1. From the subscription screen, click on the circle with your initials at the top right, then click 'Profile settings'

2. If you haven't yet set a password, you'll have to before enabling two-factor authentication. We recommend the following password guidelines:
At least 8 characters—the more characters, the better
A mixture of both uppercase and lowercase letters
A mixture of letters and numbers
Inclusion of at least one special character, e.g., ! @ # ? ]
Note: do not use < or > in your password, as both can cause problems in Web browsers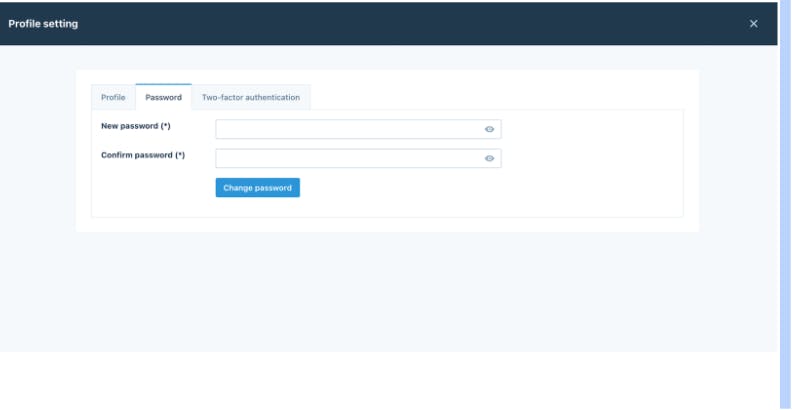 3. Click the two-factor authentication tab, then click "Configure".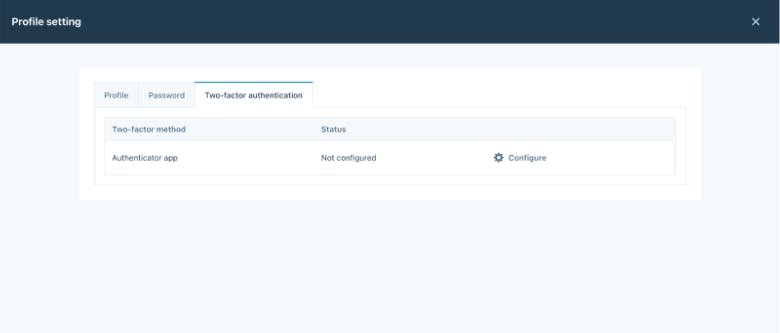 4. Install FreeOTP or Google Authenticator from the Google Play or Apple App store. Open the app, then scan the QR code that's shown on screen. You'll be given a one-time code to enter in the final field, then click "Save".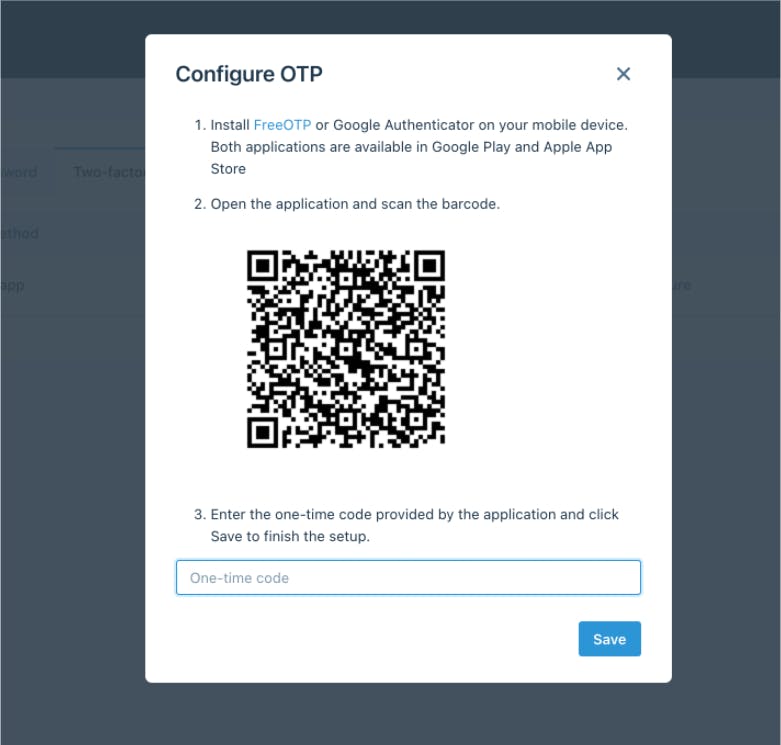 5. Finally, once the setup is complete, the status of the authenticator app will change to "Configured" as shown in the screenshot:

See how Anduin can power your next raise